We are Wellesbourne's Only Private Personal Training Studio
Based in Wellesbourne, Warwickshire we help everybody – no matter what experience level – regain control of their bodies and build up their strength so they can level up their lives!
Health and Fitness Can be Intimidating
If you are discouraged by exercising in a busy gym, or you'd simply prefer a more bespoke, trailored training environment, then our fully private Studio is the perfect place for you.
Get Ready to Meet Your Future, Fitter Self
Don't struggle to get fit on your own. Get lasting results you never thought possible and build healthy, sustainable habits with the expert support of our coach. We'll help you to get in the best shape of your life and stay there.
Your experienced Personal Trainer will give you the tools to achieve!
One Amazing Team, So Many Reasons to Get Started
Ready to meet a team that has your health, goals and happiness in their sights? We're focused on helping you to make those big positive changes that will transform your life in so many ways. Local to Wellesbourne, Warwickshire, your experienced Personal Trainers, Pilates Instructors and Nutritionists are ready to hear from you.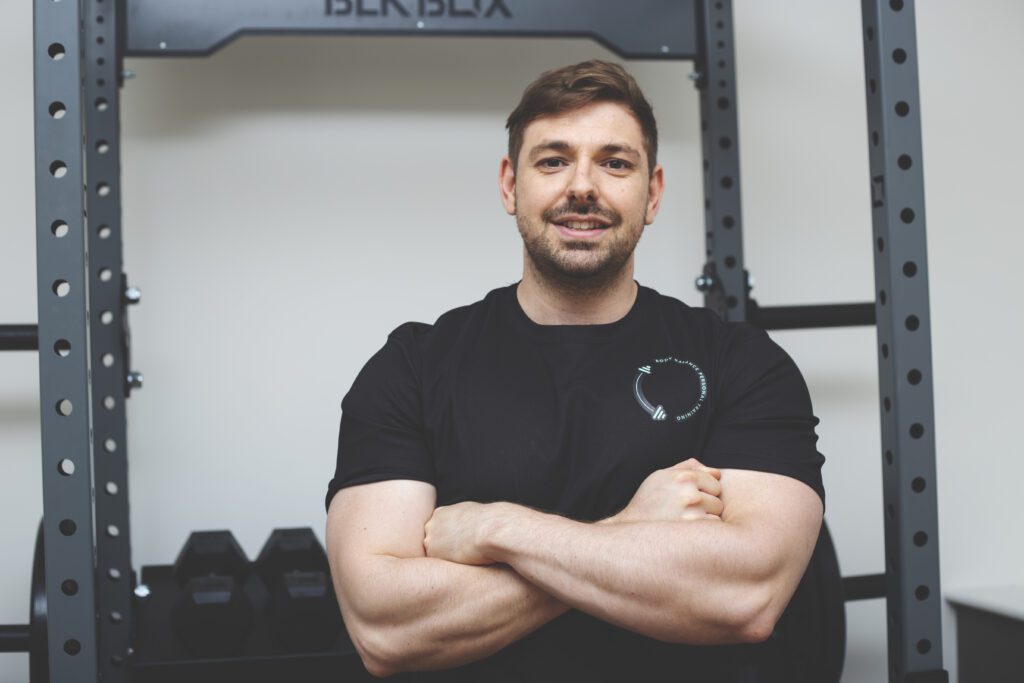 I am a Qualified Personal Trainer and have run Body Balance Personal Training since 2019. After realising that Wellesbourne was missing a place that people could privately train in a friendly setting, I decided to set up our state-of-the-art studio. Ever since, we've been building it to become a multi-functional gym facility to offer the best training to our local community.
I've been training for around 15 years now and come from a sporting background. My obscure claim to fame is having played rugby in the German National League while living there for a year! The most important thing that I want to create is a space where people can get the expert help they need, while having an incredibly fun environment to exercise in.
I have a passion for personal training and I can't wait to continue expanding our gym.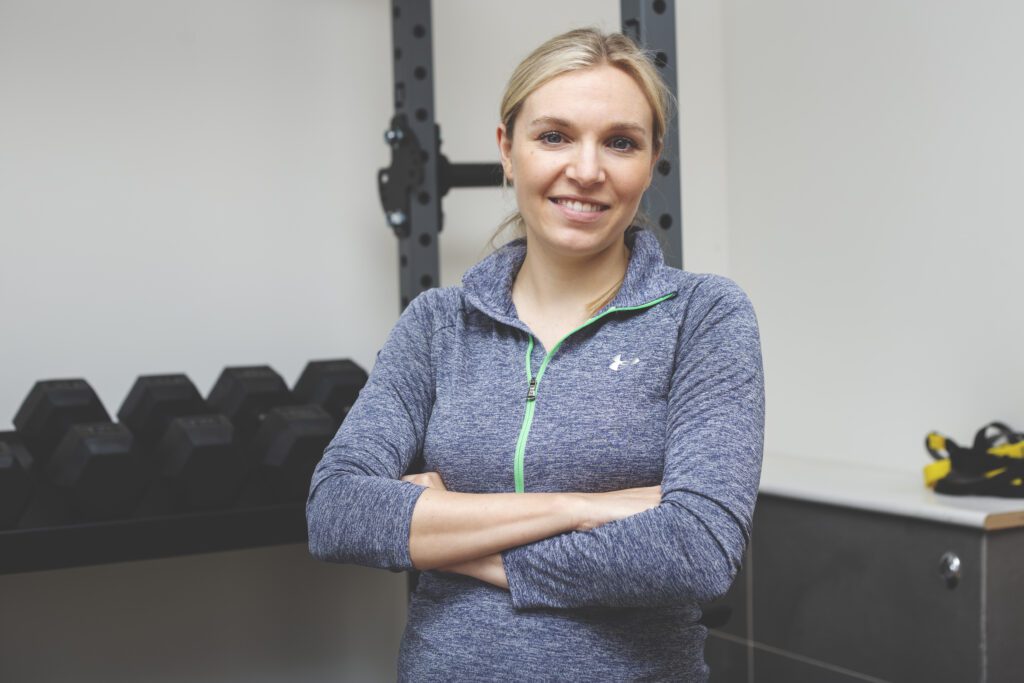 I qualified as a Chartered Physiotherapist from Nottingham University graduating with a First Class Honour Degree. I am a member of both the HPCP and the CSP. I started working at Coventry University Hospital as an orthopaedic research physiotherapist, where I worked alongside Consultants in a fracture clinic and on the orthopaedic wards. In 2013 I joined Oxford University Hospital where I worked in a variety of different clinical settings including outpatients, orthopaedics, intensive care and general medical wards. I then decided to specialise as a Senior Musculoskeletal Physiotherapist and have worked at both Oxford University Hospital and Warwick Hospital in this role.
I have a very 'hands on' approach to treatment and have completed various courses in advanced manual therapy. I also have a diploma in Sports Massage. I have completed my APPI level 1 and 2 matwork pilates courses. As well as my physiotherapy, I also run group based pilates classes at various locations across Warwickshire.
I grew up in the Kineton area and I really value my local Wellesbourne community. I also have experience as a Personal Trainer and I love to keep active, with a passion for running.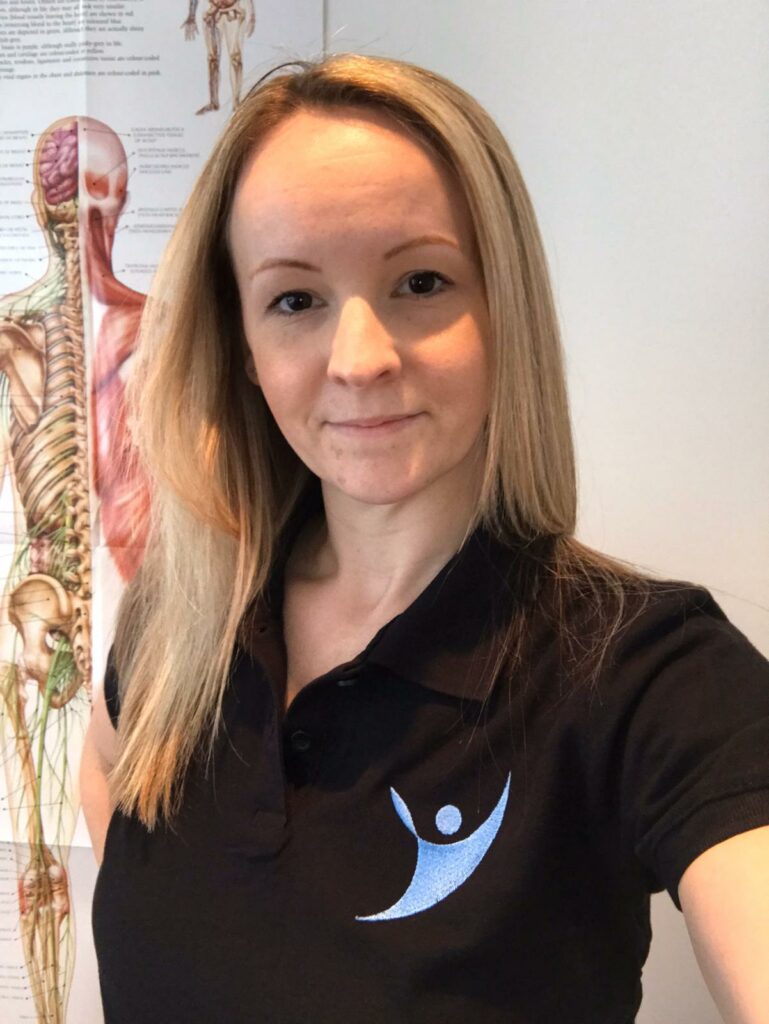 I qualified as a Physiotherapist (BSc Hons) from University of Brighton in 2008, currently living in Leamington Spa, Warwickshire. I gained most of my experience in musculoskeletal, orthopaedics, neurology and hydrotherapy from working in the South East at a small private hospital.
In 2011 I moved to Warwickshire and worked initially at a specialist neurological care home as a Physiotherapist and Therapy Manager, and then into a private clinic as a Physiotherapist and Clinic Manager. Being a Physiotherapist allows me to help people reach their full potential following injury and maintain the best quality of life.
I wanted to use my Pilates skills as part of my physiotherapy practice so started working in private clinics to enable this. I am a Fully Certified Matwork Pilates Instructor (APPI) gaining my qualification in 2011 and have been teaching Pilates in classes and 1:1 sessions since 2009. I have done various additional Pilates courses including small equipment, Neurology, Ante/Post Natal, Breast Cancer Rehabilitation and Reformer training. I love the way Pilates complements physiotherapy practice and works for everyone!
I am a very active person and enjoy exercise, socialising and running around after my little boy!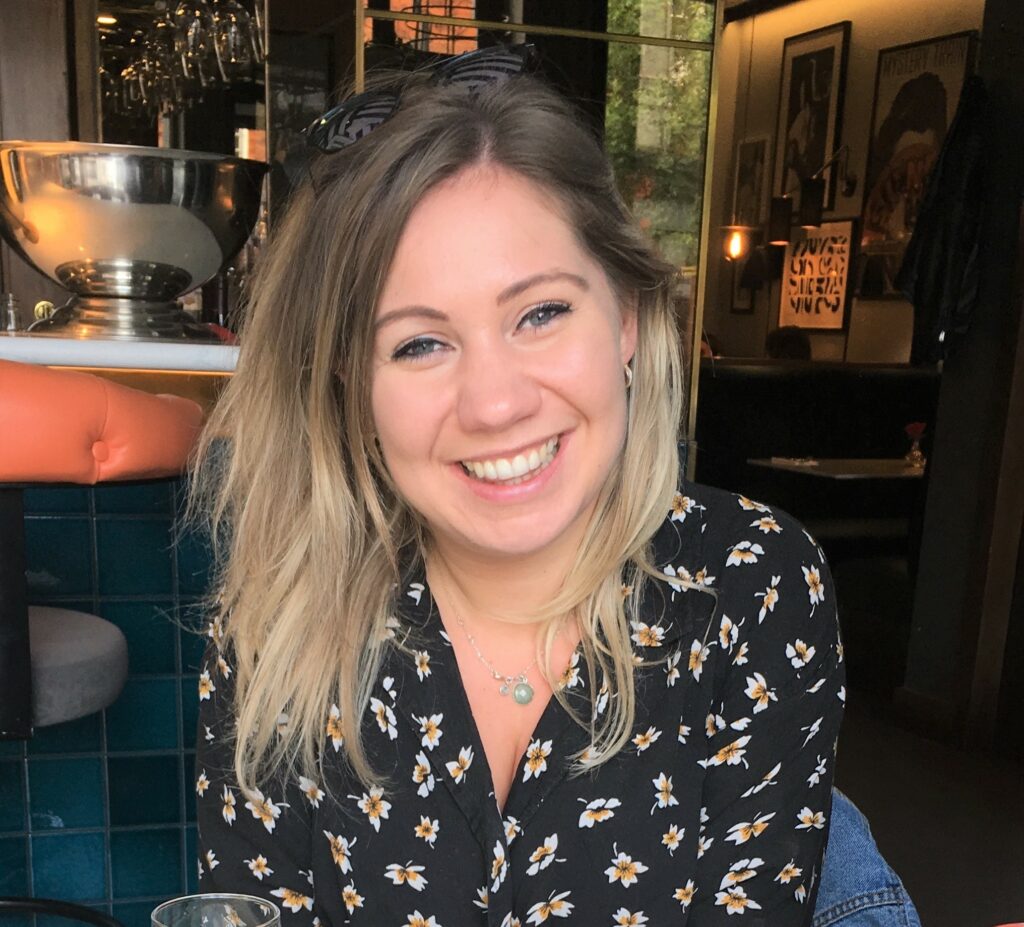 I studied BSc (Hons) Food Science & Nutrition at the University of Leeds and graduated with a first class honours degree in 2012. Since then I have been living in London, with nearly 10 years experience working in the food & drinks industry. I am currently working at innocent drinks as company nutritionist. Since 2017 I have gained external accreditation by the Association for Nutrition (AfN) as a Registered Nutritionist (RNutr). I am also a member of "nutritionists in industry" and "nutrition society" groups.
In 2019 I had an incredible life changing volunteering experience working with innocent foundation's partner, Send A Cow. I spent 3 weeks in western Kenya delivering a project to find local solutions to improve nutrition, diet & health so families were able to have sufficient, nutritious food to eat all year round, ending hunger, improving nutrition & promoting sustainable agriculture.
My approach to nutrition, diet and health is a very personalised one – unique to the individual. No approach will work the same for two people. I will work with you and find out your needs. I am a big promoter of a healthy balanced diet, no fad diets, no miracle foods claiming to cure cancer etc. How many of you can actually say you eat your 5 a day every day?
Aswell as nutrition I love running, dancing, hiking, spinning and most recently this summer paddleboarding. I also love a drink or two – everything in moderation and all that.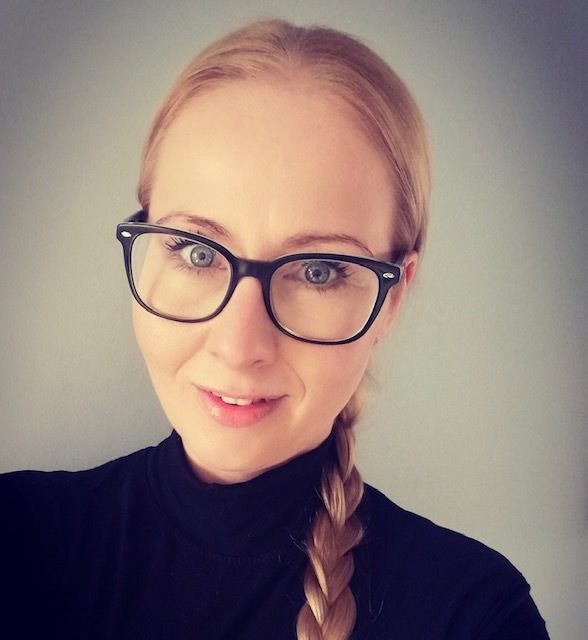 I am a Qualified Stott Pilates Instructor with experience in Intermediate classes, prenatal and postnatal matwork, 1-1 Personal Training, Posture Analysis and Nutrition.
I have instructed the Pilates method with clients from fifteen years of age upwards, with all fitness levels.
I help clients develop optimal strength, flexibility, endurance and posture whether it is a cardiovascular exercise, athletic training or rehabilitation.
I design programs to stretch the abilities of the group as well as individuals. I like variety of exercises so no class is the same and is always fun and engaging.
Assisting and contributing to my clients physical and mental changes, while watching them grow stronger, move better and feel better is the reason why this role is so important to me.
I am a highly motivated person and I believe that, through correct diet and exercise, a healthy and happy life is achievable.
The Programmes That Will Keep You Coming Back For More
Get closer to your goals with our tailored programs, fun community and flexible schedules. Speak to our Personal Trainer in Wellesbourne, Warwickshire – today!
Private 1:1 Personal Training (Deluxe)
We are a fully private 1:1 Training Studio, allowing you to create your own atmosphere away from a busy gym floor. With the Deluxe Package, you'll have access to a bespoke, tailored Training Programme in your own, private space.
Private 2:1 Personal Training (Duo)
Training with a friend can be fun! With the Duo Package, we will design a training programme where you can both achieve your individual goals, but can motivate each other on your journey.
We now offer group High Intensity Interval Training. This is a group class offered to all levels of experience, as you can work well within your capabilities! Currently we a class running at 19:45 on a Monday. This is the perfect way to reshape your bodies and your minds!
Don't let your injuries hinder your goals! We are attached to Wellesbourne's renowned Physiotherapy Clinic. We are specialised in designing programmes that will not only achieve your Fitness goals, but also rehab you to full health.
Getting Started With Us Is Easy…
Book Your Free Consultation
Schedule a convenient time for you to meet with a coach to discuss your goals. This can be over the phone, Zoom or in-person (covering Wellesbourne, Leamington Spa, Warwick and surrounding areas).
We Get You Started
Now that we know you, we can get you on your way with everything you need to begin your fitness journey.
Get Set For Success
Now you have all the tools you need for success, it's time to enjoy working out with us and discovering a new fitter, healthier and happier YOU.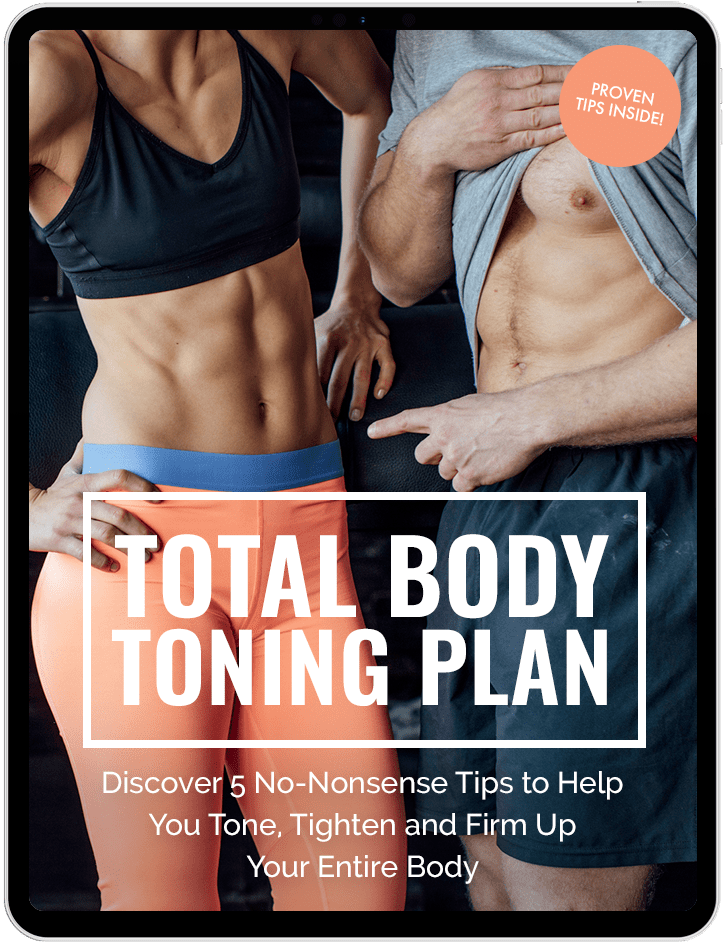 Download Your Free Guide
Tone, Tighten and Firm - No-Nonsense Tips That Just Work
Discover 5 no-nonsense tips to help you tone, tighten and firm up your entire body.
Results That Speak For Themselves
Our client's success is our success. Here are some of the achievements we've celebrated with our community.
Emma

"Robbie is a great person to work with he is passionate about getting the right results for his clients, I have recently had a knee injury he has worked along side my physio to ensure that the right training is done he always focuses on technique which has given me confidence in my programme and I feel like I am making progress every week this is not a short term thing but a weekly commitment I don't always feel like training but am glad when I do."
Oli

"I have been training with Robbie for just over a year and it has been awesome. I have improved physically and become mentally stronger having not done any serious exercise in the last thirty years. His programmes include looking at and improving your whole wellbeing and I would recommend wholeheartedly. Taking that first step was the most difficult for me but I haven't looked back and it's now an essential part of my weekly routine."
Max

"I have had an awesome experience with Robbie and have managed to improve so much in short space of time, it would have taking me so much longer to reach my goals on my own. We have been doing muscular endurance training because I plan to join The Royal Marines and have to pass a pre joining fitness test in order to begin my training. The training was focused more on completing more reps rather than weight, because all the exercises I have to do for my test are all body weight only with very short breaks in between sets. Robbie made a really detailed training programme for me so I could improve over short period of time as I was taking my test soon, he tracked all my progress for me and always kept me motivated, he also always gave me a very clear training programme of what I should be doing outside of our PT sessions and what my diet should look like. I wouldn't have got to where I am now without him."
Charlotte

"I've been visiting Robbie for around 5 weeks. As well as having Fibromyalgia and arthritis, I've recently had knee surgery. It's safe to say that I've been inactive for years and up until I started seeing him, I would describe myself as exercise phobic! Robbie is very patient and has designed a routine for me which considers my health issues at all times. The atmosphere in sessions is welcoming and friendly. He does push you however and I'm pleased to say that I've lost weight and am exercising daily already. I would definitely recommend Robbie to anyone who is hesitant about training. If he can help me, he can help anyone!"
Want to Look Better and Feel Great About Yourself?
The decision to make lasting positive change lies with you, and our classes, programs and coaches will make it one of the best you've ever made. Book your FREE consultation today.